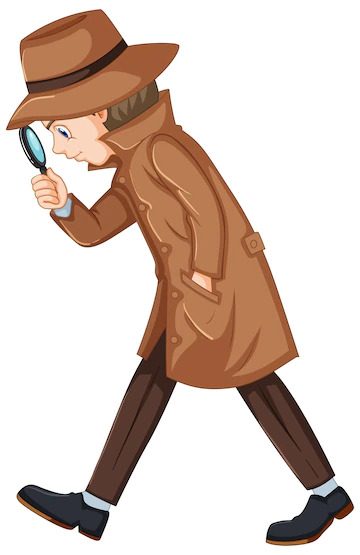 November 10, 2022
Private Investigation as a service is growing in Kolkata. The need to get authentic information is pushing people in hiring such services. With the advancement of technology, the nature of crimes have changed. Publishing fraudulent documents, false information, certificates, house deeds have all become way too common now. Unable to tackle it themselves, individuals are taking the help of private investigator in Kolkata, to get things done in a faster and smoother way.
In this blog let us discuss some vital points on how you can choose the best detective and private investigator in Kolkata.
As we all know, nothing is more important than the experience, in the area of private investigation. It is not like any other job. There are risks involved, spying on you also exists, stressful situations might also arise and hence only those with a strong presence of mind and years of experience can handle such a difficult task. So, do check out the resume of the private investigator in Kolkata that you are willing to hire, and see how long they have been working on it.
Reviews by past clients can act as a good reference point for you. When you are selecting a detective and private investigator in Kolkata do find out their Google reviews and search thoroughly all over the internet. Check out all the platforms where ratings and reviews are given and after going through the pros and cons of it, you can take a decision. If the track record is good and satisfactory, then you can go ahead with the agency.
Hiring a private investigator in Kolkata does come at a price. Often, you have to shell out a huge amount of money to get to the bottom of a matter. But the economic situation is not the same for all. So, you have to be smart in selecting a private detective agency. Shortlist a few companies and then do a detailed comparison, regarding the types of service they are providing and whether the cost suits you.
Reliability is a very vital factor. For this you need to visit the office, talk to the person face to face and make sure that your vulnerabilities are not exploited later on. Any detective and private investigator in Kolkata will ask you about a lot of information be it financial or personal, based on the requirements and you need to make sure that confidentiality is maintained throughout the whole process.
Choosing a private investigator in Kolkata
Keeping these factors in mind, Arya Sinha, a reputed private investigator in Kolkata can be of great help to you. They have an excellent team, with lots of experience in the investigative field. Arya Sinha provides all kinds of services corporate, matrimonial, property, etc., and uses advanced methods to solve cases. If you are stuck in a problem and are looking for genuine information regarding any event, do connect with Arya Sinha and get all your problems solved.